Learn arabic online - Port Blair
Friday, 28 October 2011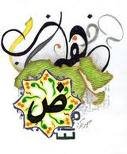 Item details
City:
Port Blair, Andaman & Nicobar Islands
Contacts

Azza Solaiman

0129688812
Item description
Hello, I'm a native speaking instructor. I have Three years experience in teaching Modern Standard Arabic and Egyptian Arabic for non-native speakers.
In the first session, I will assess your abilities as much as possible to correctly place you in the right level within your ability range. When you subscribe to my Arabic program, you will be taught using various methods such as books and pictures with a qualified teacher assisting you through the Internet using Skype. All materials are free.
The first session is free so as to evaluate whether or not to continue the course. I offer private and small group classes to meet your personal or professional goals.
I teach my students in the general place that is near from their homes or work or online via skype program.
Private Tutorials & Group Classes.
From $ 7 per hour for private instruction.
From $ 5 per hour per person for group instruction.
For more details please contact me . My skype name is shinyzozo.
Best regards.