Learn About 419 Operations from the Best, Joan Brinkley - Port Blair
Sunday, 10 March 2013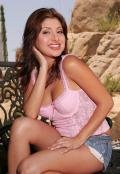 Item details
City:
Port Blair, Andaman & Nicobar Islands
Contacts

Joan Brinkley

+1 858 560 9416
Item description
Contact [brinkleyjoan415@yahoo.com.hk] for enrollment information.
If accepted, you will learn about the newest and best 419 (advance-fee) scams available. You will also learn about foreign exchange, international money transmission, and ultimately privacy concerns and how Yahoo scammer maildrop services aleviate those concerns.